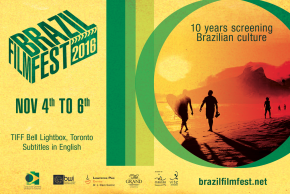 Bassett and Walker International are proud to announce its tenth consecutive year sponsoring the Brazilian Film Festival.
The 2016 edition of the Brazil Film Fest will happen from November 4th to 6th, once again at the TIFF Bell Lightbox in Toronto.
This mini film festival spotlights 10 films across the spectrum of Brazil's active film industry from delusional love stories to pulpy thrillers. The festival bridges cultural gaps and connects Brazil to Canada.
All films are screened in Portuguese with English subtitles.
For more about the festival, please visit the website